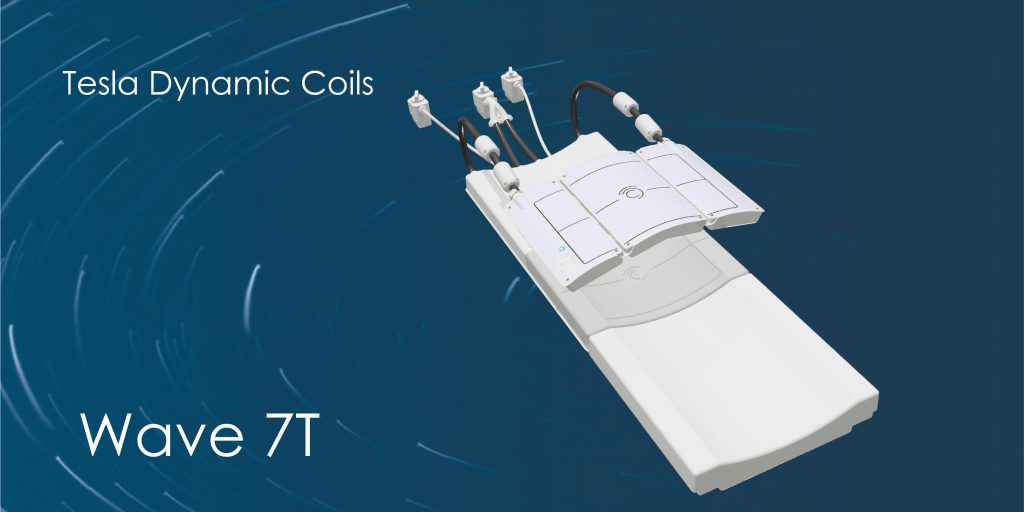 Introduction and specifications
Tesla Dynamic Coils introduces the Wave 7T. Our fifth generation 1H-only body array for 7T in-vivo research. It includes 8 transceiver channels and 24 receive-only additional channels for optimal SNR.
Supported MR system manufacturers: GE, Philips, Siemens
For 7T
Transmit-Receive
Flexible coil setup that follows the curvature of the body for better coil performance
Built for comfort – soft foam exterior, extra support cushions provided
Built according to latest IEC60601 safety standards.
For research purposes or pre-production / OEM development.
Can be expanded to multi-nuclei version combining 1H with x-nuclei: 2H, 31P, 23Na, 13C, 19F and other
Images using the Wave 7T
Several partner research facilities in Europe have provided their data from the base Wave model (1H) for hip, heart and kidney imaging.
Prostate / Hip imaging
Simultaneous B1 shimming on both femoral heads (phase only, for efficiency)
3D GRE
TE / TR / FA = 3 / 12 ms / 10°
Res 1.2 x 1.2 x 2 mm (120 slices)
Total Acquisition 3.32 min
Heart imaging
Cine GRE (25 phases)
Retrospective pulse trigger
TE / TR / FA = 2.4 / 4.5 ms / 17°
Res 0.8 x 0.8 x 6 mm
Total Acquisition 14 sec
B1 shim phase and magnitude (for better homogeneity)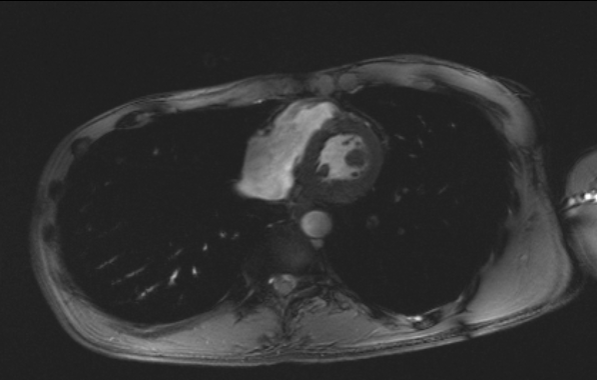 Kidney imaging
Simultaneous B1 shimming on both kidneys (phase only, for efficiency)
3D GRE with water excitation
TE / TR / FA = 1.7 / 7.8 ms / 10°
Res 1.3 x 1.3 x 2.5 mm (36 slices)
Over the last years, Tesla Dynamic Coils has developed many Body Arrays for Siemens, Philips, General Electrics and other vendors. While each Wave 7T is custom made for each seperate customer, the modular base allows us to develop every Wave 7T in a much shorter time frame than any other custom RF coil.
Please feel free to contact us to talk about the possibilities for Wave 7T and how we can support your research.