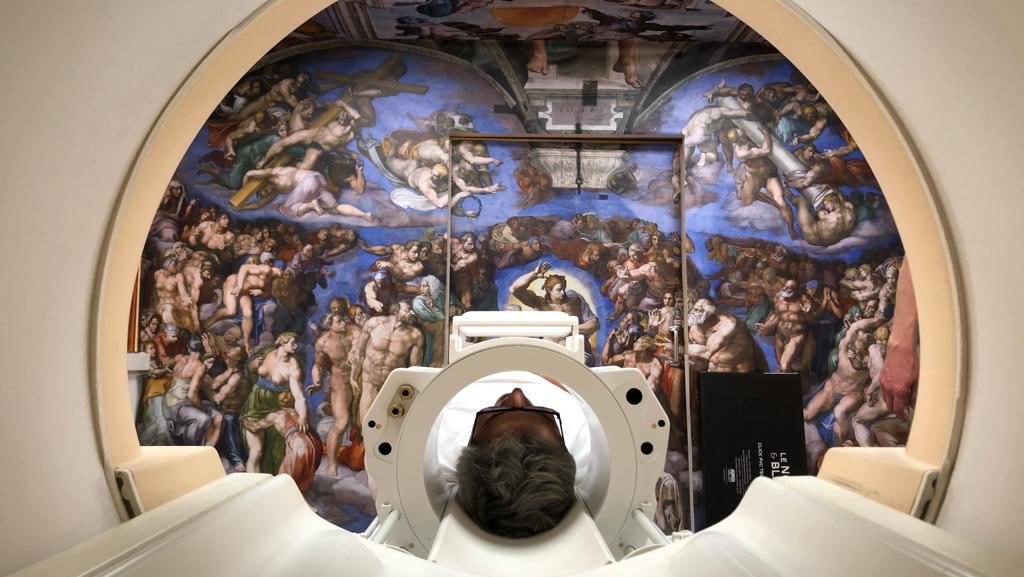 The SILENZIO coil is a 32ch receive head coil for 3T Philips MR systems, designed for faster brain scans. Next to that it provides significant acoustic noise reduction in comparison to standard MRI. This is achieved by combining the receive elements with a Z-gradient, both circumventing the patients head. The Z-gradient will be driven at 20 kHz to lower the sound level and to accelerate the signal acquisition. The receive elements are used to receive the signal and acceleration of scan sequences.
Low noise, high speed 1H (proton) scanning
32ch receive setup
3T Philips Ingenia MR system
No medical device – for investigational use only
Gradient
The Z-gradient is powered and cooled with its own amplifier and cooling systems that will be placed in the technical room of the MR-system. Cables are routed from the rear side of the coil via the scanner tunnel and the filter plate to the technical room. The gradient is constructed as a Helmholtz pair with multiple windings on both sides.
For easy patient positioning the coil can be moved back to the end of the RF-coil (see image). The coil has a stroke of 250 mm and can be locked in place when positioned in one of the two positions. The complete device will have a weight of about 23 kg with a length of 571 mm, a width of 471 mm and a height of 367 mm