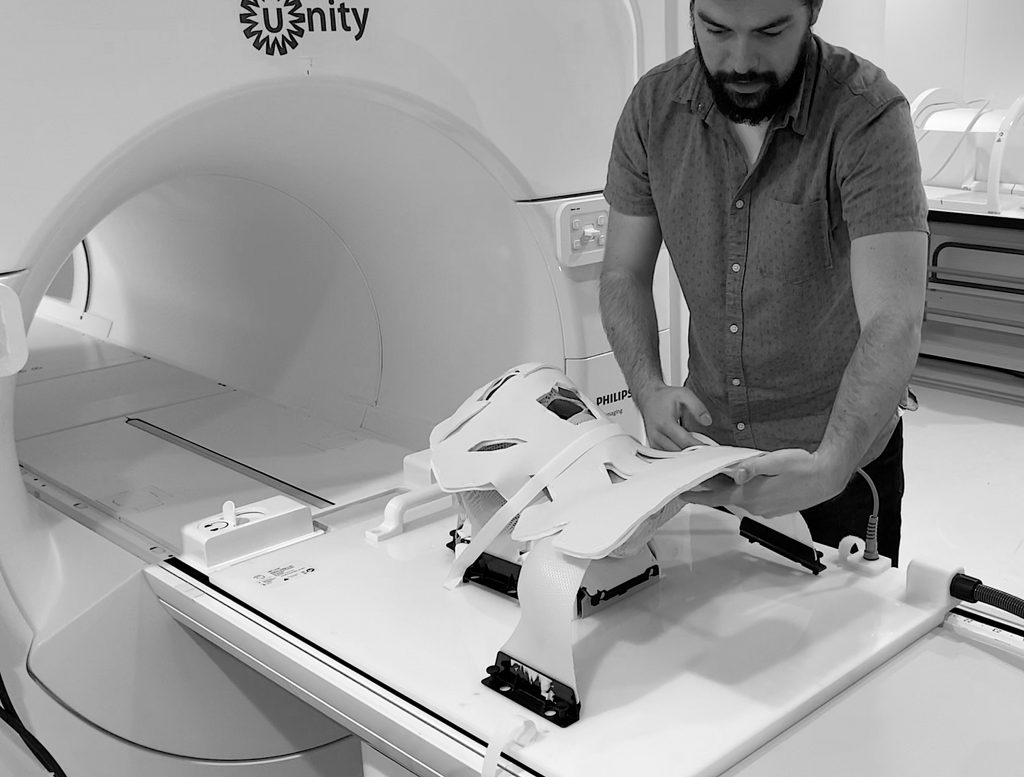 Tesla Dynamic Coils is doing a collaboration project with UMCU for improvement of head imaging using a MR Linac system. The TDC translucent head and neck coil for MR Linac system is showing very promising results: an increased SNR of factor 2.8 in the neck area!
As of 1st of October, the project is currently being finalized for release.
NOTE: research-only device, not for clinical use.

.
Specification:
| | |
| --- | --- |
| FIELD STRENGTH | 1.5 TESLA |
| RECEIVE AREA | 8 CHANNEL |
| NUCLEUS | 1H (Proton) |
| MODEL TYPE | Research only |